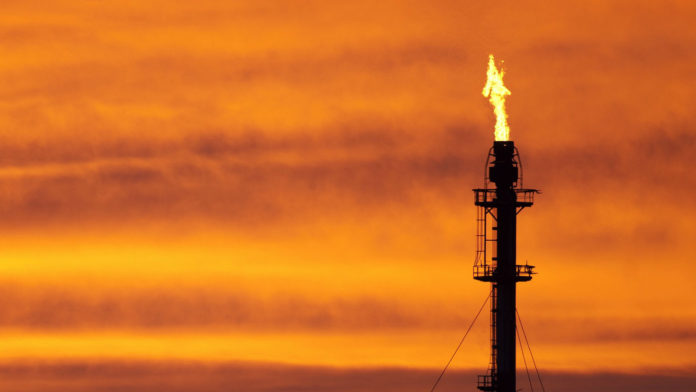 The energy sector's making a comeback, again, for the second time in 2019. Oil and gas companies took a beating since early May, but now that investors are optimistic about lower interest rates, the industry is "up" across the board.
Add to that a potential trade war de-escalation, and you've got the makings of a market-wide rally.
Including the energy sector.
Huh?
It might not be quite as correlated to current events as other industries (like tech), but that hasn't stopped bulls from gorging themselves on energy stocks over the last few days.
Not all companies are created equal, though, and neither are their shares – like this one standout stock that has drawn the interest of savvy short-term traders spanning the globe.
And it might be one you've never even heard of.
Patterson-UTI Energy Inc (NASDAQ: PTEN) is a company that seems primed for a value explosion in the coming weeks, as evidenced by the indicators in the weekly candlestick chart above.
The Stochastics are just barely crossing above 20, suggesting that PTEN remains oversold despite the current week's surge. It set a higher low just three weeks ago, and even better, the lower Bollinger Band (BB) was encountered.
Any time PTEN hit the lower BB and had a green weekly candlestick close above the highest high of the last three-bar range, we had winning trades. It just happened in December of last year, and it's about to happen again.
Going further back (not pictured), we had the same scenario occur an additional three times. And each time, PTEN soared.
Like a phoenix from the ashes, it looks like this energy company could be ready to rise yet again in 2019, so long as it takes out the current week's high, which stands at $11.85.
If $11.91 is breached, going long may not be such a bad idea.
Because if investors find out that the rumored interest rate cuts are arriving later than expected, the energy sector could escape much of the turbulence that follows.
That includes PTEN, a stock with plenty of upside (at least technically speaking) for the near future.