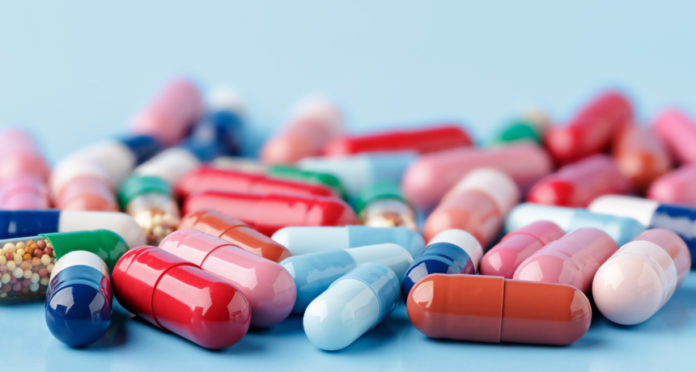 After a rough earnings guidance and poorly received deal with pharma corp. Mylan (NASDAQ: MYL), Pfizer (NYSE: PFE) has become one of the market's biggest losers.
Since early August, shares are down a whopping 16%, due also in part to the "shaky" state of equities. With U.S. manufacturing contracting for the first time since 2016 and a new wave of tariffs going into effect, investors don't have much to be happy about these days.
And though the general market is down today, that hasn't stopped PFE from mounting a slight recovery. The stock is by no means back to where it was before the August dip, but the future is certainly starting to look a little brighter for Pfizer investors.
Especially the shareholders who got caught with their pants down post-earnings and suffered substantial losses.
But what's arguably the most frustrating for Pfizer bulls is the idea that a few of the company's peers have done quite well over the same period.
MedTronic (NYSE: MDT), for example, is up almost 16% since mid-May.
That doesn't mean that Pfizer "missed the boat", though. Instead, PFE shares could simply be gearing up for a delayed moonshot now that the stock appears woefully oversold.
In the weekly candlestick chart above, you can see that PFE is starting to "flip the script". In addition to a rock-bottom stochastics reading, shares just bounced off key support at roughly $33.90.
To me, that's a big deal. PFE hasn't traded this low since early 2018, when shares rebounded off support at $33.90 three times. For whatever reason, this stock will simply not stay below that price point in terms of weekly candlesticks.
And as of a few weeks ago, it happened again, slamming right into the lower Bollinger Band (BB) before shooting back upwards.
But what makes me particularly excited about PFE is the recent price action in the current weekly candlestick. It's only Tuesday, but if share prices can exceed the high from three weeks ago, it might make sense to go long (around $36.46). That's the closest point of resistance, and should a breakout occur, the next one would be at $37.75.
From there, PFE would have resistance at $42.00 to tangle with. And even if it stalls at $42.00, that would still be a gain of roughly 15% from the current trigger.
Pretty good for a "micro-breakout" back to a well-established high.
Now, that's not to say that PFE won't have its struggles on the way up. Investors looking to recoup losses will likely sell-off at each resistance level.
But still, due to PFE's incredibly oversold position and recent price action, it appears to be massively undervalued at present.
More importantly, though, is the fact that share prices are starting to bounce back while equities flounder, making this a company that looks destined to outperform the general market over the next few weeks.