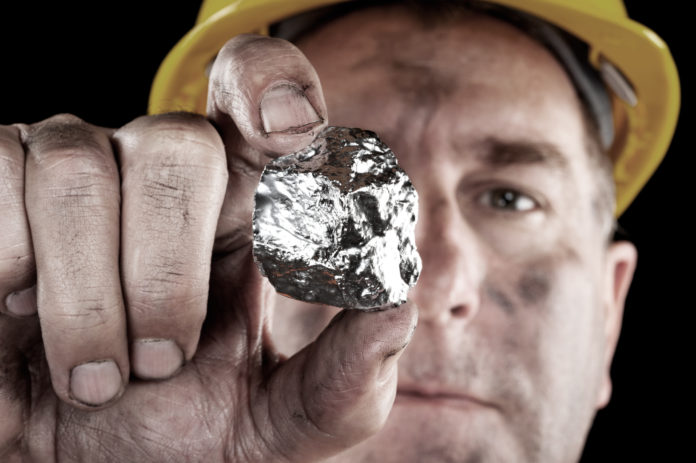 All that glitters is not gold.
Sometimes, it's silver.
In this case, I'm talking about the iShares Silver Trust ETF (NYSE: SLV), an exchange traded fund created to reflect the performance of the price of silver.
Since early March, SLV has taken a beating, dropping almost 10% by mid-May. Finally, in June, investors have started to look at silver in a more positive light – giving way to a great opportunity to go long:
In the weekly chart above, you can see that SLV gapped significantly higher for the current week (furthest right candlestick), setting a 5-bar high of $14.04, which was incidentally also the high of the last week of April.
With clear resistance at $14.04, a trigger price of $14.11 (0.50% higher than resistance) makes perfect sense. Some traders would steer clear of SLV because of the recent gap higher, but in my opinion, it wasn't significant enough to be cause for concern.
You can see on the left side of the chart that in the last week of November 2018, SLV gapped higher as well, right before going on a nice run to $15.00 by early 2019.
And as enticing as that may be, SLV gets even better when you take a wider view of the situation:
On the monthly candlestick chart above, you can see that SLV set a slightly higher low back in 2018 when compared with the lower low of late 2015. This is a much longer-term scenario, but it paints a great picture of how SLV could be set for a lengthy rally with plenty of upside, far past the highs of early 2019.
So, if the weekly high of the current week ($14.04) holds, there could be a great opportunity to go long 0.50% higher at $14.11 next week.
There's plenty of volatility and uncertainty in equities at the moment, and it's only a matter of time before other investors take notice of precious metals – silver in particular. Which as far as I can tell, hasn't been hurt by a Trump trade war tweet.
It might be time to "get on board" before the silver train leaves the station, and thankfully, SLV is there to provide investors with an easy way to do so.