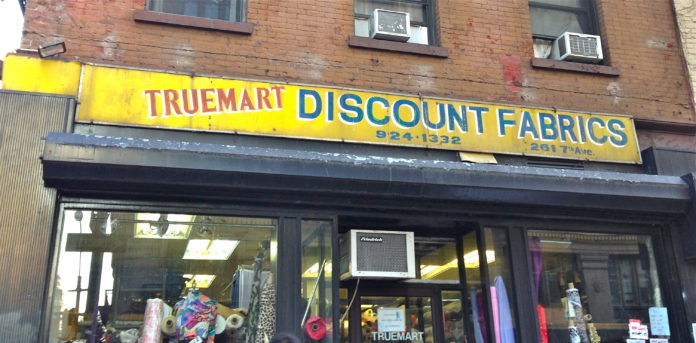 People just love to save money, don't they?
Penny pinching is practically an American pastime at this point, chronicled by coupon-cutting, bargain-hunters from "sea to shining sea" since department stores put out catalogs.
As time went on, and technology improved, consumers eventually found arguably the greatest money saving tool of all time:
The internet.
What were once exclusively in-store discounts started moving online – a new frontier of shopping that offered efficiency, speed, and most of all, convenience.
It was a revolutionary idea back in the 90s, that the average person was only a few "mouse clicks" away from buying nearly anything he or she desired.
Some companies (namely Amazon) started to realize rather quickly just how powerful this could be, for both buyers and sellers.
And thus, online marketplaces were born.
But as the years passed, it become abundantly clear that the current offerings weren't enough to satisfy the needs of the online shopper. They wanted more.
More discounts, more savings, more products.
Just, more.
So did online merchants, who were having trouble getting rid of bulk quantities of unsold products – creating a new niche for opportunistic wholesalers.
And like with any new industry, most of the plucky startups floundered. However, a few ended up doing quite well, and one in particular even went public in hopes of chasing aggressive growth.
They haven't had a great time since their IPO in 2011, but that doesn't mean their stock should be avoided entirely. Rather, over the last few years, their shares have created plenty of great short-term trading opportunities.
And as of this weekend, it looks like there's another one almost formed.
Chances are, you figured out I was talking about Groupon Inc (NASDAQ: GRPN), a former online powerhouse that was immensely popular (for a time) with pennywise millennials.
GRPN shares are currently down 89% from their all-time-high, which incidentally was set during the stock's first day of public trading. Since then, it's been an intriguing company, prone to weekly "bursts" both upwards and downwards.
And based on what the chart is telling us, there could be another breakout rapidly approaching.
You can see that share prices have traded themselves into a tight corridor over the last few months, narrowing to a point where even the Bollinger Bands are almost touching.
We have clear points of resistance and support as well, and should either be exceeded by 0.50%, I would be comfortable going either long or short, because of the last indicator I've yet to talk about:
The choppiness index.
If you read our edition of Uncharted Profits Daily that looked at Netflix, which was incidentally in a similar situation as Groupon, you'll remember that we discussed what happens when choppiness rises. In the chart above, the choppiness index is sky-high, and has been for quite some time now.
With "maxed out" sideways chop, Groupon eventually will pick a direction. Once it does, the magnitude of the resulting movement could be quite spectacular.
So, by setting trade triggers above and below resistance and support, we'll be able to take advantage of a "jump" in either direction.
Who knows, maybe Groupon could even make a return to its former glory. Wouldn't it be exciting to hop on that "rocket ship" before it takes off?
I'd say so. After all, if Groupon can help me make money, not just save it, that'd truly be something to write home about.