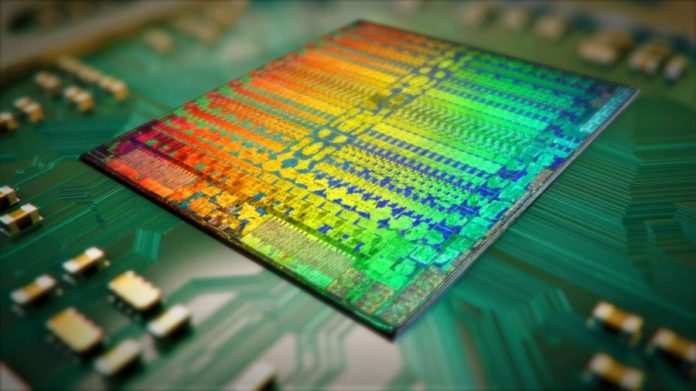 Even after Treasury Secretary Steven Mnuchin said that a trade deal was "90%" complete yesterday morning, equities still had a rough day.
After rising spectacularly in the A.M. hours, the major indexes dropped steadily throughout the rest of the trading session. By that afternoon, they all closed lower than the morning's open.
But that didn't stop a few sectors from performing very well, like energy stocks and semiconductor manufacturers.
And though those are the companies we've primarily been featuring this week, there's one more semiconductor firm that we simply need to talk about.
Not just because it looks ready to rise further (it is), but because of how utterly perfect its price action has been over the last few months.
NVIDIA Corporation (NASDAQ: NVDA), infamous for making tech speculators rich in 2016, has now reached maturity. In the weekly candlestick chart above, you can see that since "settling down" in 2019, share prices are moving in a highly deliberate, easy-to-trade manner.
Last year, I would've told you to avoid this stock like the plague. Not because I thought it was going to drop, but because it was simply "un-tradeable".
NVDA traced an uptrend for most of 2018 but was racked with volatility the entire time. The daily charts were downright intimidating, scaring off most folks outside of the buy-and-hold crowd.
And though the daily candlestick charts are still a bit scary for the current year, the fact is that the weekly candlesticks are darn near perfect.
You can see that since April, NVDA generated a fantastic, crystal-clear short trade after contact with the upper Bollinger Band (BB). Stochastics were above 80, suggesting that the stock was overbought, and a few red candlesticks later, we had confirmation that a downtrend was about to commence.
Now, the opposite is true. Contact with the lower BB has just been made, we have a series of ascending green weekly candlesticks, and there's even a recent higher low.
The only caveat here is that the stochastics aren't buried below 20. However, they're still below 40, signaling that this is a valid setup to go long. With NVDA's extremely convincing price action, a higher stochastics reading doesn't bother me in the slightest.
And should the current weekly high hold, we would ideally set our trade trigger at $163.55, a little more than 0.50% above the high. At the current rate, however, NVDA should blow through that – so take a look at where it is Friday afternoon to get a more accurate trigger point.
But in addition to giving us an all-star setup, NVDA also illustrates a very important concept. Simply put, its price moves "by the rules". Through my own experience and research, I've developed a trading method (as reflected in this newsletter) that over time, delivers results.
And NVDA is a stock that, over the last few months, fits perfectly into my methodology. Going forward, I'll keep an eye on this one as it has quickly become a portfolio "cash cow". Similarly, when searching for new trade setups, I always try to look back a few months (if not years) to see whether or not a stock I'm interested in moves in a way that's easily tradable – fitting into the parameters of my trading system.
I often find that when I trade stocks that have behaved in an orderly fashion in the past, my success rate goes way up. For a multitude of reasons, some companies are just made for trading.
And others aren't.
Finding the ones that play by your rules is perhaps the most important part of becoming a successful trader long-term.
So long as you're able to recognize an A+ setup when it's staring you in the face, which NVDA seems to be doing right now.