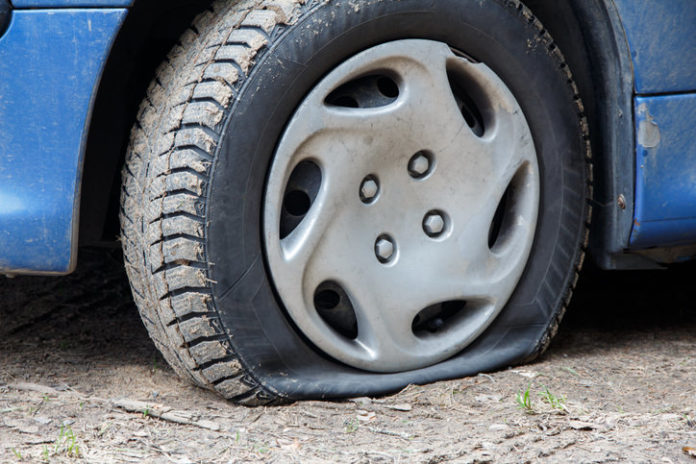 When times get tough, the tough get going; usually in cars, with rubber tires to make sure they don't slip off the road.
Sadly, it's been a bumpy ride for tire manufacturers over the last two years. Cooper (NYSE: CTB) and Goodyear (NASDAQ: GT) hit the skids in 2017, and since then, share prices have plummeted.
That's not to say there weren't any "good times" for the companies. Cooper Tire, in particular, enjoyed a nice recovery in 2018.
However, those gains didn't hold, and now CTB shares are back where they started in 2013. Goodyear's stock has been less volatile than Cooper's, but it too is down near the 2013 lows.
And while I usually would avoid shorting stocks that are selling-off like no tomorrow, GT finds itself in a highly promising position after attempting a recovery in September.
Shares jumped 25% by the end of last month, signaling to tire and rubber bulls (if that's a thing) that GT could finally be back on track to rule the road. After all, Goodyear is still one of the largest publicly traded tire manufacturers (in terms of market capitalization) despite years of selling.
As you can see in the chart above, October hasn't been kind to GT. Uptrend dreams were dashed this week when GT kept on dropping, even though investors are now feeling a little more optimistic about getting a trade deal tomorrow afternoon.
A lower low was set in August relative to the low of late May, and the 50-week moving average is squarely pointed downwards. The stochastics are still high despite September's buying spree, and we even have a slightly lower high relative to the high of June/July.
In other words, GT is locked in a downtrend. Should the current weekly candlestick (which is trading below the last three candle bodies) go lower, a downtrend continuation would be confirmed. Setting a trade trigger to go short around $13.02 – slightly below the current week's low (or whatever it is on Friday when the candlestick closes) – might make sense.
From here, another lower low would require a drop of around 20%. With an appropriately priced and dated put option, gains of well over 100% are easily reachable if GT falls that far.
However, it's all contingent on how tomorrow's trade war meeting goes in Washington. If President Trump accepts China's terms – which don't include trade policy or I.P. theft reform – the market will likely burst upwards as a result, taking GT with it.
However, if Trump says "no," to Xi Jinping's half-hearted surrender, GT shares could get caught in a market-wide slump. At that point, a 20% drop from GT (en route to a lower low) might seem merciful by comparison.