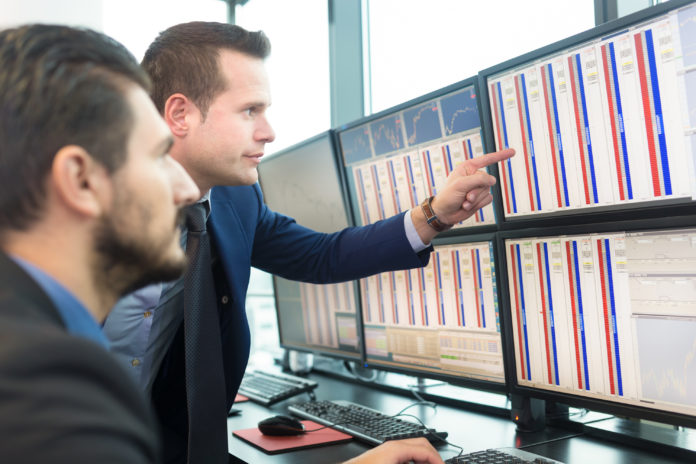 Over the last decade, online shopping has exploded in popularity. The death of "brick and mortar" stores has been heralded for a long time now, but finally, after all these years, it looks like it's starting to happen.
Take today – Black Friday – for example. This was supposed to be the day when millions of Americans crowded stores, hunting for deep discounts on brand name goods.
Instead, most folks stayed home; either ordering online or waiting for Cyber Monday. With 2-day shipping and the same deals found in stores, it's no wonder that consumers would rather skip the lines.
In response, retailers have made changes to how they approach one of the biggest shopping days of the year. Target and Walmart enforced in-store pickups of online orders (for a moderate number of store-exclusive items) to get shoppers in the door.
Based on foot traffic numbers observed by the companies, their gambit doesn't seem to have worked.
Still, though, they could be doing well with online orders – that's where everything's eventually headed anyway. The big-box retailers all know it and have shifted accordingly.
But outside of the U.S., the landscape is a little different. Amazon-like web merchant Tmall (owned by Alibaba) commands most of the Chinese B2C retail space, opposed only by one other major player:
JD.com (NASDAQ: JD), a company that could make a major move upwards in the near future.
In the daily candlestick chart above, you can see that JD has been doing very well since October. Helped along by cooled trade war tensions, the stock can't help but go up (minus a few hiccups along the way).
And now, after reporting a huge earnings beat, JD shares look intent on rising further. A higher low was just set 7 bars ago, and yesterday's candlestick closed above the last six candle bodies.
With the 50-day moving average trending upwards and stochastics smack-dab in the middle, there's little to suggest that JD will drop. Yes, share prices dropped in today's shortened trading session, but that just means that there's still time to hop on board.
Yesterday's candlestick broke out above the minor trendline, which traces the standout highs over the last few weeks. At this point, going long above yesterday's high might make sense at a trade trigger of $33.35.
Not pictured are additional higher lows – two more, in fact – set earlier in the year. Once $33.35 is achieved, JD could very well set another, this time above the high from November 17th.
From there, the sky's the limit, as most levels of key resistance will have been taken out in one fell swoop.
So, over the next week, keep an eye on JD. If Trump and Xi announce any more positive trade war news, share prices could soar past our entry point to go long.
And even if nothing happens, JD's current upward momentum could be enough to send the stock higher – regardless of whether U.S./China tariffs are reduced.