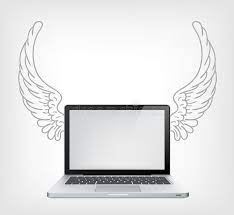 Stocks rallied again this afternoon to snap the market's 3-week losing streak. The Dow, S&P, and Nasdaq Composite all gained on the day as rate hike fears subsided.
Analysts scrambled to identify why stocks did so well over the last few trading sessions.
"The case for the ongoing bear market is that the Fed will continue to tighten monetary policy, withdraw liquidity from the market and cause a tailspin for equities," said CIBC Private Wealth's David Donabedian.
"But this week's market recovery has shown there is continued resilience in the economy bolstered by favorable economic reports."
Excuse me?
What was "favorable" about the Atlanta Fed's recent GDPNow reduction that now predicts negative GDP growth for the third quarter? What was "favorable" about the JPMorgan Purchasing Managers' Index (PMI) that fell last month to its lowest level since June 2020? What was "favorable" about the soft jobs report that showed a worse-than-expected increase in unemployment (3.7% reported vs. 3.5% expected)?
The truth is that most of the reports released this week were not "favorable." They were arguably unfavorable, and that's why stocks rallied. Investors believe that a soft economy might cause the Fed to pivot sooner rather than later.
Plus, stocks were looking oversold following a scorching selloff.
The S&P successfully rebounded off support at 3,900 a few days ago, and today, closed above the 50-day moving average. This has "long setup" written all over it. The stochastic indicator still has some room to move before hitting oversold territory (>80).
The index set a higher low as well. Overall, it looks like the correction of the last few weeks is over. A "rip your face off" rally is likely on its way now instead.
That bodes well for tech leaders like Microsoft Corp. (NASDAQ: MSFT), which posted a big gain today. The stock closed above the 10-day moving average after closing above its bearish trend (yellow trendline) yesterday. MSFT set a slightly higher low relative to the low of late July as well and the stochastic indicator suggests that the stock has room to run.
For those reasons, it might make sense to take MSFT long with a trade trigger of $266.86, above today's high, as the general market attempts to spark a mid-September rally.