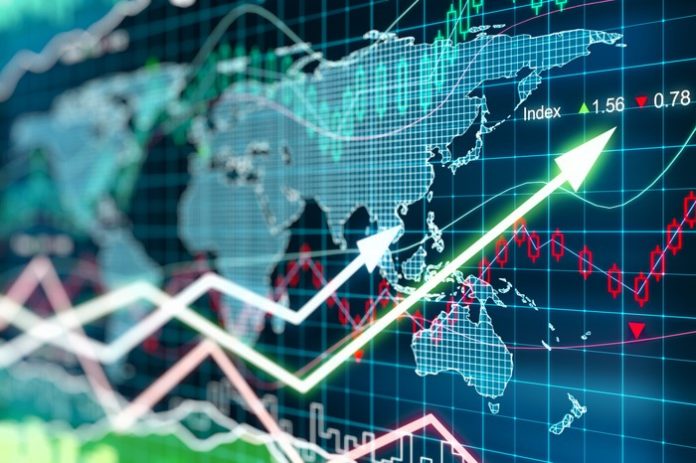 During today's shortened session, the market traded flat. The S&P, Dow, and Nasdaq Composite barely budged as investors turned their focus to Christmas.
And even though the market didn't move a whole lot, a few stocks put in some seriously impressive performances. Gold miners, for example, all saw a lift after North Korea announced it was resuming long-range missile testing – something that certainly increased uncertainty.
But outside of precious metals, there were still a few overachievers. And one of them, Plug Power Inc (NASDAQ: PLUG), could be starting something huge for 2020. Best of all, the stock is under $5, and if it ends up rallying like it did last month, we could have another massive trade on our hands.
In the daily candlestick chart above, you can see that PLUG was a big-time performer in mid-November. After setting a higher low and breaking out of its minor trend, the stock soared, riding the upper Bollinger Band (BB) to a 22% gain. Had you bought an appropriately priced and dated PLUG call option, you would've been rewarded with an easy triple-digit gain.
And now, after selling off in early December, it looks like PLUG could be getting ready for another burst, potentially even bigger than before.
Once again, a higher low has been set relative to the last significant low (in November) and PLUG broke out of its minor bearish trend. With the most recent daily candlestick trading above the last four candle bodies, along with a positive 50-day moving average, PLUG is showing some serious potential for a bullish trend continuation.
It's also drawn the interest of hedge funds, which is unusual for such a cheap, low market cap (only $780 million) stock. As it stands, nine hedge funds own PLUG shares.
For our purposes, that doesn't really matter, but it's interesting, nonetheless. Sometimes, once enough hedge funds get in on a small stock, a snowball effect can occur where many others pile-in afterward, leading to a share price surge.
Whether that happens or not remains to be seen. In PLUG's case, though, it probably won't need that to set a new, higher high in the coming weeks.
So, over the next few days, keep an eye on PLUG. Should it rise above the most recent day's high by a significant amount, it might make sense to go long with a trade trigger of $3.20. If PLUG can pull off another quick rally, it could easily become my favorite stock of Q1 2020, before the new year even gets started.