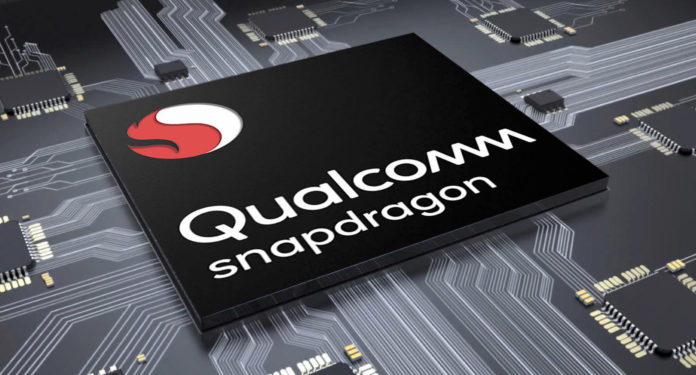 Qualcomm (NASDAQ: QCOM), one of the most volatile stocks over the last year, is set to have a massive 2020. Smartphones and network systems worldwide will start using 5G – a data network that Qualcomm licenses – within the next 12 months.
China, for better or for worse, will be one of the first countries to truly embrace the new tech according to a recent statement from Qualcomm. In the company's last earnings report, they confirmed that their implementation of 5G was pushing other players out of the space.
Particularly in China, which will serve as "ground zero" for 5G.
And though a company with Qualcomm's dominant marketplace positioning would usually enjoy a major rise in share prices, it hasn't quite happened yet. Plenty of investors are still worried that the U.S.-China trade war may prevent QCOM from operating in the Far East.
It makes sense; the Huawei ban is still in effect, after all.
But that doesn't mean that we shouldn't be prepared for a sudden QCOM burst. If the planned October trade war meeting in Washington goes well, bulls are likely to snap-up QCOM shares rapidly in anticipation. Company CEO Steve Mollenkopf sees Q1 2020 as Qualcomm's "inflection point," as over 20 telephone operators around the world are expected to offer 5G services (and 5G-capable devices) within the year.
When that starts happening, look out – QCOM could be destined for a moonshot.
Not just because of "5G mania", though, but because the stock itself is approaching a key point of resistance. Coupled with some 5G-driven hysteria, QCOM shares could end up making a breakout to new all-time highs over the next few weeks.
In the weekly candlestick chart above, you can see that QCOM is nearing the completion of an ascending triangle. Typically, ascending triangles precede upside breakouts as part of an uptrend continuation.
However, that's not always the case. So, to be safe, we're looking to "get in" on this breakout should QCOM move above key resistance at $81.50.
We're not quite there yet, obviously, but because QCOM could "erupt" at any second, I wanted to bring the formation to your attention.
Even if we're still a few weeks away from a breakout.
In this case, you may notice that the stochastics are quite high for a stock that might eventually hit an uptrend continuation. Usually, I avoid going long on anything that appears slightly overbought – something that the high stochastics reading on QCOM suggests.
However, due to a potential paradigm-shifting event in 2020 and the ascending triangle, I'm willing to overlook the stochastics.
This is by no means a classic setup I'd normally go for, but it's one that presents a unique opportunity to short-term traders. If QCOM keeps rising, we might see shares rocket upwards like they did back in April.
Which, incidentally, was the product of another ascending triangle breakout.