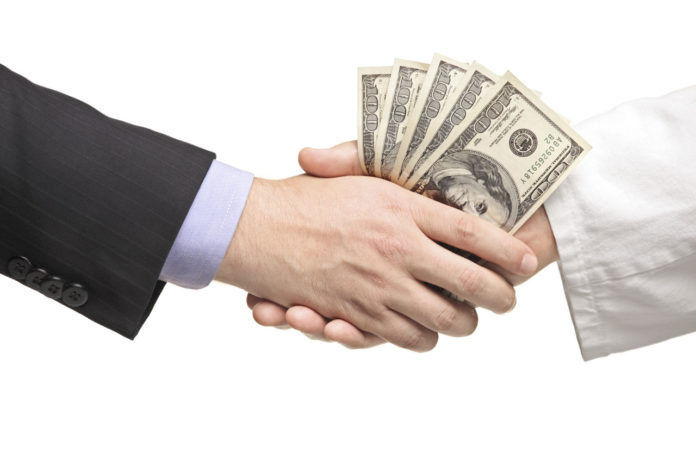 Consumer credit is back after a near-month long hiatus. Thanks to the general market's bullish shift over the last week, investors are now feeling optimistic about the future.
And it's not just the U.S. economy that has folks excited for 2020. Analysts are starting to think that the global economy could stave off a recession as well.
Why, you may ask?
Because the U.S. and China are cooperating, finally, and an end to the trade war is possibly in sight.
Well, the beginning of the end, at least. Trump and Xi are still hashing out details over "phase one" of the trade deal.
But still, it's good news, especially now that American corporations are reporting strong earnings, driven by even stronger consumption.
In fact, since earnings season began, CEOs have done nothing but praise consumers. Helped along by historically low unemployment, Americans are spending like no tomorrow. Almost everyone has a job, and they're ready to shell out a few more clams than they did in years past.
Better yet, rates are low (and negative overseas). There's never been a better time to take out loans, nor to invest in companies that extend consumer credit – particularly the ones that operate in China.
With a trade war de-escalation on the horizon, publicly-traded Chinese companies are getting a lift. The ones that operate in the consumer credit sector could see an absolute value explosion as a result of improving economic conditions.
And one company, Qudian Inc. (NYSE: QD), could be poised to outperform them all.
In the weekly candlestick chart above, you can see that QD has had a pretty good year but ended up selling-off significantly since August.
Now, however, the tide is starting to shift. Over the last few days, QD has risen, and the current weekly candlestick is trading above the last three candle bodies.
Contact with the lower Bollinger Band (BB) was missed, but because the 50-week moving average is trending upwards, the current candlestick's price action is enough to warrant a long position. Besides, the stochastics make QD appear way oversold, meaning that shares could certainly recover further.
Most importantly, a higher low was set last week relative to the low of March, signaling to bulls that a trend continuation could soon be here.
If QD trades above the current week's high (or whatever that is on Friday when the candlestick closes), it might make sense to go long. Even without a trade deal, QD looks ready to run.
Just imagine what it could do if Trump and Xi move on to "phase two" of a ceasefire before the year is done.