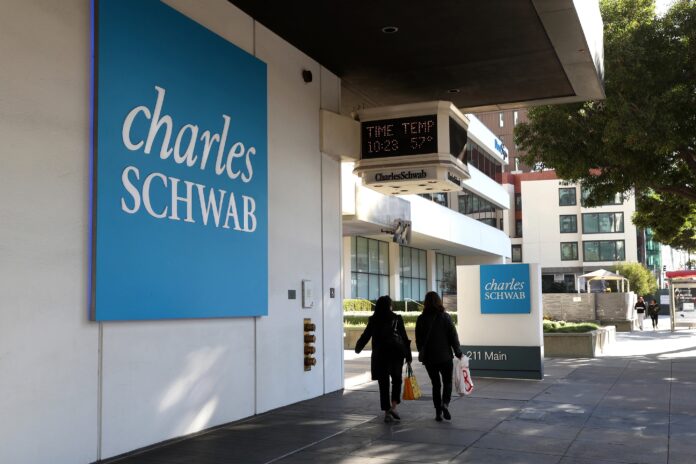 Stocks fell today, continuing the market's recent skid. Sagging chipmaker stocks dragged the tech-heavy Nasdaq Composite lower, which weighed the S&P down as well. The Dow finished with a small loss on the day by comparison.
And though most of the market's losses were compartmentalized to tech, today was not the snapback session bulls were hoping for. It could have been worse, though, had bond markets not been closed for Columbus Day.
10-year Treasury note futures pointed lower, indicating that yields should jump tomorrow.
"There are a lot of market participants that really key off of what the Treasury yields are doing, and when they're not open it's hard to have that volume in the market," said B. Riley Financial's Art Hogan.
"We're probably going to be in wait-and-see mode until we open in full force tomorrow."
A rise in yields should apply additional pressure to equities as the dollar rallies as well.
The big news of the day was the Biden administration's new restrictions on US chipmakers. Semiconductor companies need licenses to sell high-end chips to China now. The same is true for foreign chipmakers that use American manufacturing tech; they can't sell to China without a license, either.
This whacked semiconductor stocks lower across the board.
But really, investors remained focused on (and nervous about) two big reports coming up this week:
Fed minutes and the September Consumer Price Index.
The former comes out Wednesday morning. The CPI follows one day later (Thursday morning).
The market will be looking to divine new information from the Fed minutes. The Fed's last FOMC meeting was deemed a hawkish affair.
If bulls smell something dovish in the minutes, stocks could rally. But those gains won't hold if the CPI comes in hotter-than-expected, which at least one prominent analyst it will.
"Headline inflation will probably come down to about 8%. But core inflation, what measures the drivers of inflation and how broad they are, is still going up," said Allianz head economist Mohamed El-Erian.
Dow-polled economists think headline inflation dropped to 8.1% YoY in September, down from 8.3% in August.
Falling energy prices may very well produce an 8.1% figure. But if the rate at which core inflation is rising beats estimates, heavy selling could result.
That could catch stocks like Charles Schwab (NYSE: SCHW) in a big downturn, especially after the stock "double topped" last week. SCHW also closed below the 10-day moving average this afternoon and its minor bullish trend on Friday.
The stochastic indicator suggests the stock has plenty of room to fall as well.
For those reasons, it may make sense to take a bearish position on SCHW with a trade trigger of $72.52, below today's low, as the general market white-knuckles it through the next few days of trading.