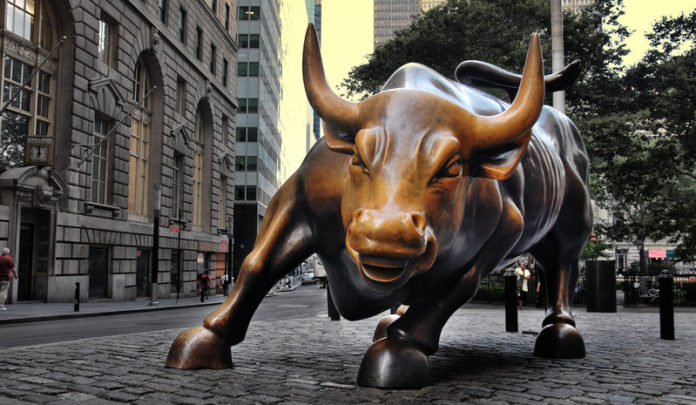 Thought the bull run was done for? Think again! After dipping to close out 2019, stocks are roaring once again. The S&P, Dow, and Nasdaq Composite all saw impressive gains in the new year's first trading session.
The tech sector enjoyed a nice lift upwards, too, as reflected in the SPDRs Select Sector Technology ETF's (NYSE: XLK) 1.5% daily jump. All in all, it was a great way for bulls to usher in 2020 just days after stocks temporarily sunk. To some investors, the quick drop indicated that a correction could soon be coming.
Instead, bears were left empty-handed as equities continued their climb.
And if the market's really ready to make its next leg-up, it would behoove investors to find stocks that didn't have such a great end to the year – the companies that underperformed in what was a historically good Q4.
Comcast Corp (NASDAQ: CMCSA), for example, was one of them. But unlike other oversold stocks, CMCSA is staging a recovery. One that could potentially send share prices back to the top.
In the weekly candlestick chart above, you can see that CMCSA was chugging along pretty well until September 2019, where it peaked at a new all-time high. Since then, though, things haven't exactly gone as planned.
The stock is still in position to resume its long-term uptrend, but over the last few months, shareholders have had to endure some selling. From 9/13 – 12/13, CMCSA dropped over 11%. Now, after having bounced off the lower Bollinger Band (BB), share prices are making a comeback.
In fact, just last week, CMCSA broke out above its minor bearish trend (represented with the yellow trendline). With a handful of higher lows in the months prior, plus a stochastic indicator reading below 80 (which we'd typically like to see a little lower than where it is now), the stock is giving bulls the "green light" to go long.
Should CMCSA keep rising this week, and trade above last week's high, it might make sense to go long with a trade trigger of $45.50. From there, key resistance hangs overhead at the stock's all-time high of $47.27. If CMCSA can break out past that price level, the sky's the limit.
And with a general market that doesn't have any intention of slowing down in the near future, this stock could absolutely reach uncharted heights in the coming weeks – an inevitable conclusion if CMCSA continues to build momentum.