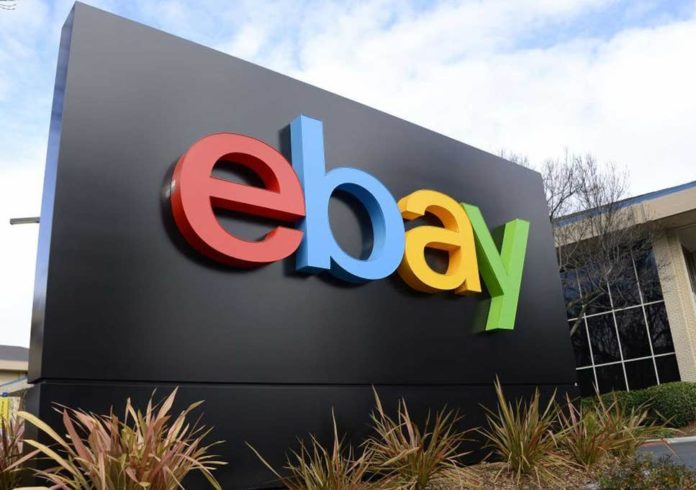 It's been a great year, but stocks are finally starting to crack. Equities continue to fall after dropping in what was a disappointing end to December – a month that saw major gains for market bulls.
That doesn't mean a big correction is coming, though. It probably isn't. Investors might be selling right now, but until we see a few more "down" sessions, there's little for bulls to be worried about.
Some stocks, however – particularly those that don't track the market – could be in trouble.
eBay Inc. (NASDAQ: EBAY) is one of them.
In the daily candlestick chart above, you can see that EBAY is locked into a longer-term downtrend that started in July. A double top – an indicator of a trend reversal – formed over the last few weeks, suggesting that the recent recovery attempt will ultimately fail.
After skimming the upper Bollinger Band (BB) last week, EBAY has fallen off. Now it rests upon the 50-day moving average, right below its minor bullish trendline (in yellow).
At present, EBAY's broken out below that trend, meaning that it might make sense to go short on EBAY below yesterday's (the breakout candlestick's) low with a trade trigger of $35.53.
Since its IPO, EBAY's done well. Odds are that it won't die-off for good. But for now, having failed to rally, it's a stock worth the attention of opportunistic bears.