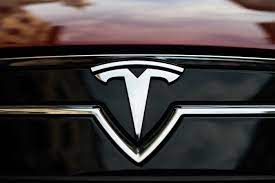 Stocks fell this afternoon as rough tech guidance continued to roll in. Yesterday, Nvidia (NASDAQ: NVDA) warned shareholders that the company would miss earnings estimates when it reports quarterly results on 8/24.
"We have slowed operating expense growth, balancing investments for long-term growth while managing near-term profitability," said Nvidia CFO Colette Kress.
"We plan to continue stock buybacks as we foresee strong cash generation and future growth."
This, unsurprisingly, knocked semiconductor stocks lower yesterday. Then, chipmaker Micron (NASDAQ: MU) came out this morning and issued a similar warning, blaming "macroeconomic factors and supply chain constraints" for its problems less than 24 hours after we featured the stock as a potential short trade.
Now, the semiconductor sector is in danger of entering a major correction that could take it back to its June lows.
The VanEck Vectors Semiconductor ETF (NASDAQ: SMH) closed significantly lower today, trading below the recent bullish trend (yellow trendline) and the 10-day moving average.
SMH almost even closed below the 20-day moving average as well. The stochastic indicator suggests that the ETF has plenty more room to fall.
That's bad news for the tech sector – and the broader stock market – given how tech-dominated equities are.
"[Micron and Nvidia] are two big players that I think investors thought were in a better position to navigate through some of these recent supply chain issues. I think there's concern that this is really going to weigh on tech," said Oanda analyst Ed Moya.
Moya's right. Semiconductor issues have manifested in the share prices of the market's Big Tech leaders over the last few days amid the slew of profit warnings. Tesla (NASDAQ: TSLA), in particular, seems in danger of a deep retracement.
TSLA, much like semiconductor stocks, closed below its bullish trend (yellow trendline) and 10-day moving average this afternoon. The electric automaker also spent the last few weeks rallying.
The stock set a lower high relative to its early April high (not pictured), too. Don't forget that the July Consumer Price Index (CPI) comes out tomorrow morning as well. A "hot" inflation reading could cause the general market to scorch lower after failing to break out past resistance at the S&P's June highs.
TSLA could easily lead the selloff lower if one comes. For those reasons, it might make sense to take TSLA short with a trade trigger of $829.68, below today's low, as the general market nervously awaits tomorrow's CPI release.