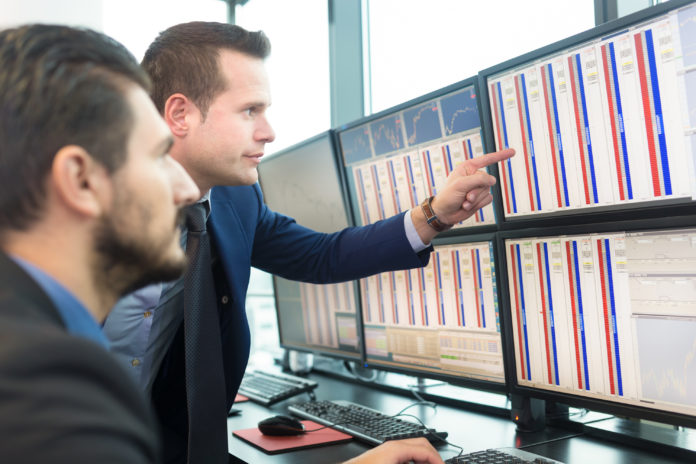 After having the weekend to digest Friday's trade deal, equities are soaring. Bulls took control once again this morning, extending the market's winning streak to four sessions.
And with today's rise, plenty of stocks have prospered. Homebuilders, in particular, are poised to rise following an uptick in builder confidence, as measured by the National Association of Homebuilders (NAHB) Housing Market Index (HMI), which exceeded analyst estimates for the month of December.
The thing is, though, that homebuilder stocks are already up dramatically over the last few months. Going long right now on companies like D.R. Horton (NYSE: DHI) would likely be unwise, as homebuilder stocks have spent the last few days chopping sideways. Sure, they'll likely break upwards at some point, but until the sector is ready to make its move, there are plenty of other stocks in more promising setups.
Case in point, The Wendy's Company (NYSE: WEN), one of America's favorite fast-food chains, and a stock that's headed for new all-time highs.
In the daily candlestick chart above, you can see that WEN has had a good run since getting its wings clipped in September. A ruinous earnings report sent shares spiraling back then when the stock plunged over 10% in a single day.
But after getting hit by some post-earnings pessimism, WEN's been recovering. Over the last few months, the stock's even managed to set several higher lows – the most recent being in late November, pictured above.
And now, WEN's broken out past resistance at the late October high. In fact, it actually did so back at the beginning of December, but never moved any higher.
Today, WEN breached resistance once again. This time, with the stochastic indicator below 80 (suggesting that WEN's not overbought), it's officially entering "buy now" territory.
Well, maybe not now; but potentially tomorrow, provided that WEN rises above the most recent candlestick's high.
If it's able to keep going, it might make sense to go long with a trade trigger of $22.35. Once the stock exceeds that price level, key resistance will have been cleared. The next stop? The all-time high from September – another resistance level that WEN could breach with enough momentum.
Best of all, the 50-day moving average is pointing straight up, meaning that an uptrend continuation is likely. And with earnings coming up on February 20, 2020, there's plenty of time for WEN to rise before earnings are released.
So, over the next few days, watch to see where WEN goes. This stock could do very well heading into 2020, and another leg up tomorrow might just confirm a holiday rally.