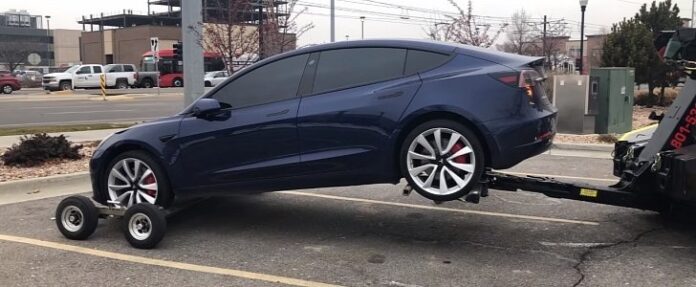 Stocks fell today following a dismal earnings report from Target. The Dow closed flat, while the S&P and Nasdaq Composite finished with moderate losses. Considering just how bad Target's quarterly results were, today's trading session could have potentially been a whole lot worse than it was.
"In the latter weeks of the [third] quarter, sales and profit trends softened meaningfully, with guests' shopping behavior increasingly impacted by inflation, rising interest rates, and economic uncertainty," said Target Chairman and CEO Brian Cornell.
"This resulted in a third quarter profit performance well below our expectations."
Adjusted earnings per share (EPS) came in at just $1.54 vs. $3.03 expected due to slimmed margins. Target's operating margin for the quarter was 3.9%, missing the 5.35% estimate badly. Target shares plunged 13% in response.
Target CFO Michael Fiddelke also noted that "shrink" – the retail industry's term for theft and other product loss – hit unprecedented levels.
"There's a handful of things that can drive shrink in our business and theft is certainly a key driver. We know we're not alone across retail in seeing a trend that I think has gotten increasingly worse over the last 12 to 18 months," Fiddelke said.
"So we're taking the right actions in our stores to help curb that trend where we can, but that becomes an increasing headwind on our business and we know the business of others."
"Shrink" has dinged Target for roughly $400 million in profit loss year-to-date compared to 2021. A Target spokesperson said that "organized retail crime" was primarily to blame in an interview with Yahoo Finance.
Fiddelke believes that theft will "reduce [Target's] gross margin by more than $600 million for the full year."
And, as if all of the above weren't bad enough, Target executives told shareholders that the company is projecting a drop in comparable sales for the current quarter, which would be the first decline in five years.
Treasurys didn't seem to mind the bad news, though, as evidenced by today's TLT surge. The ETF roared, triggering a bullish trade at $99.41 before rising to close at $101.40. TLT set a higher low last week prior to closing above the 10 and 20-day moving averages.
That's why we featured the ETF as a recent trade. And though the stochastic indicator suggests that TLT could snap lower due to its overbought status, that doesn't mean a selloff tomorrow would end the rally. TLT could have much higher to go, and if it does, falling yields should help sustain the ongoing equity rally.
If the bond rally fails, however, yield-sensitive stocks like Tesla (NASDAQ: TSLA) stand to get monkey hammered lower yet again. TSLA set a lower high yesterday before closing below its minor bullish trend (yellow trendline) this afternoon.
The stochastic indicator is also showing us that TSLA is no longer oversold.
For those reasons, it might make sense to take a bearish position on TSLA with a trade trigger of $181.32, below today's low, as the general market awaits the bond market's next move.