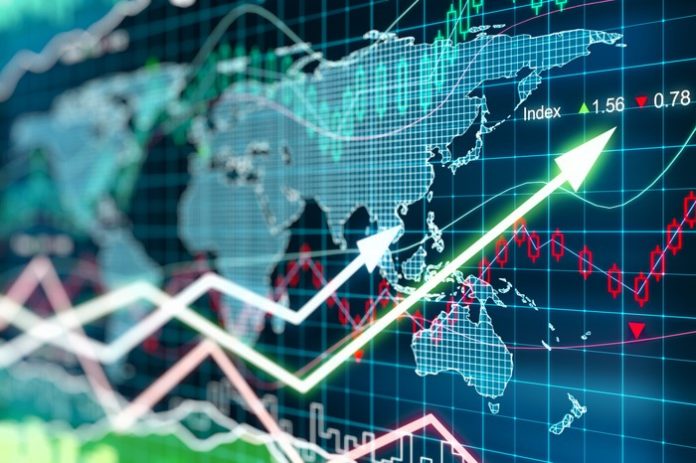 When it comes to finding new trades, it can often be hard to determine whether a setup is truly valid or not. An opportunity might satisfy the conditions of a trading method, even the "eye test", but in the end, has something about it that just doesn't sit right.
Usually, that "something" is the long-term trend of a stock. Virtually every week I run into otherwise great setups to go long that are caught in a downtrend. Most of the time, I skip those, simply because I don't want to buy in right before a trend continuation.
But sometimes, certain stocks warrant a second look even if the setup (long or short) is counter to the current trend – particularly ones that have plenty of room to move.
The following stock is a great example of what I'm talking about, and looks like a very promising short trade despite being smack-dab in the middle of a long-term uptrend.
In the weekly candlestick chart above, you can plainly see that FTI is trending upwards. A little over a month ago, a higher low was set and share prices keep setting higher highs.
The stock is rising, but since April of this year, we've already had one opportunity to go short and snag some easy gains. Contact with the upper Bollinger Band (BB) was made, stochastics were above 80 (suggesting that the stock was overbought), and most importantly, a weekly candlestick closed below the last 3 bars following BB contact.
In that case, we would've gone short just below the 4-bar low, riding FTI down to the lower BB and capturing some decent profits.
Now, after recovering, FTI looks ready for another fall. We've got the exact same conditions as late April (arguably better), even though FTI is still technically in long-term uptrend territory.
But that's okay, because while FTI shares take a breather, opportunistic traders can "sneak in" and grab a quick (relatively speaking) short trade before the next rise.
It might be hard to stomach at first, but its an absolutely viable way to trade if the setups are rock-solid. In this case, FTI fits the bill completely, and should start its next drop should the current week close as a red candlestick.