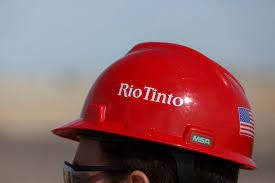 Stocks surged this afternoon in response to plunging rate hike expectations. The Dow, S&P, and Nasdaq Composite opened flat before erupting through noon despite an uptick in Treasury yields. The 10-year Treasury yield ran higher to 4.30% shortly after the open but closed flat on the day.
A Wall Street Journal article revealed this morning that several Fed officials are worried about the pace at which the Fed is tightening financial conditions. Fed mouthpiece (and WSJ journalist) Nick Timiraos noted today that Fed Chair Powell could uncork a 50 basis point rate increase at its December meeting instead of a 75 basis point one.
That was news to bulls, who celebrated by buying heavily amid a big option expiration (OPEX) day.
Timiraos said the Fed would likely decide what to do in December at its upcoming November FOMC meeting. He called it a "critical staging ground" in his article.
Timiraos also included dovish quotes from Fed officials in recent weeks.
"I worry that if the way you judge it is, 'Oh, another bad inflation report—it must be that we need more [rate hikes],'… that puts us at somewhat greater risk of responding overly aggressive," Chicago Fed President Charles Evans told reporters on October 10th.
Kansas City Fed President Esther George also voiced concern.
"A series of very super-sized rate increases might cause you to oversteer and not be able to see those turning points," she said.
Was any of this actual news? No, not really. But Timiraos is the Fed's "chosen one." He gets info straight from the source (Powell) that no other journalist has access to.
As a result, his articles carry significantly more weight than the rest of the financial press when it comes to covering Fedspeak.
Overall, Timiraos says that some Fed officials are ready to discuss slowing the rate hikes so long as it does not trigger a "melt-up" to new highs.
Newsflash, FOMC members:
The market only cares about rates these days. A rate hike slowdown would undoubtedly spark a massive rally.
Analysts warned investors not to get overly excited about Timiraos' report, though.
"They keep jumping ahead to the last pivot, and we're a long way from the Fed cutting rates," explained Kathy Bostjancic, chief US economist at Oxford Economics.
"The equity market has been so eager to see pivots by the Fed. Fed officials have to explain that 50 basis points is still a meaningful increase."
Renaissance Macro economist Neil Dutta added that the Fed is unlikely to pivot so easily after having been wrong about inflation several times already.
"At critical junctures in the monetary-policy decision-making process, they've been spectacularly wrong," Dutta said.
"The doves are in the penalty box. There are costs to being wrong at key turning points over the last 18 to 24 months."
Nonetheless, the anticipation of a 50 basis point hike has many stocks entering bullish reversals. Rio Tinto PLC (NYSE: RIO) closed above the 10 and 20-day moving averages in response to the news.
RIO also climbed above its minor bearish trend (yellow trendline), and the stochastic indicator suggests that the stock has much further to run.
That's why it might make sense to take RIO long with a trade trigger of $56.25, above today's high, as the general market potentially gears up for a rally of its own.