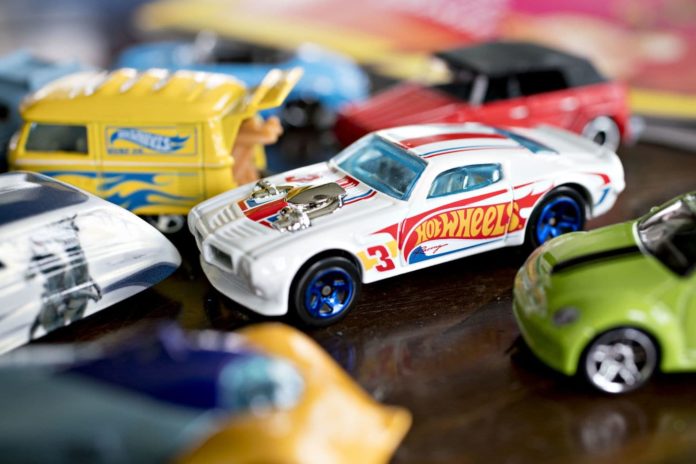 Equities are stalling, finally, after enjoying a tremendous rally that started just a few weeks ago. The recent "troubles" are causing investors to get increasingly worried, as warning signs of a correction have now been sighted across the market.
The tech sector is licking its wounds after chipmaker Broadcom reported poor earnings on Thursday, and the CBOE Volatility Index (or VIX) keeps falling day-after-day.
"When the VIX is low, it's time to go," long-time traders have said (and continue to say). And based on what's happening right now, it certainly seems like that old adage could be true yet again.
But that's not to say that there still aren't opportunities to go long on a handful of stocks – ones that could care less about the movement of the general market.
There aren't too many companies that fit this bill, but every so often I'll run across one that "plays by its own rules" and looks ready to rally.
Even with a sell-off on the horizon.
And at the end of Friday's trading session, I found one such stock that could do just that.
MAT, for whatever reason, has been an excellent stock to take both long and short since March of last year. In the weekly candlestick chart above, we're only examining the long positions, but traders could've ridden this stock to profits in both directions with very clear entry and exit points.
For example, on 2 occasions, MAT kicked out a green candlestick that closed above the high of the last 3-bar range. Stochastics were less than 40, and contact with the lower Bollinger Band (BB) had recently occurred each time.
Both of those trades were major winners.
The third time we saw a stochastic reading that was less than 40 and contact with the lower BB (orange oval), it appeared as though MAT was setting a higher low and getting ready to rise. However, the green candlestick there never closed above the high of the last 3 bars, so we didn't get enough price action to go long.
In that case, avoiding a trade was a very wise decision, as MAT fell off a cliff just a few weeks later.
And now, after closing above the last 3 candlestick highs on Friday, we've got another setup to go long on MAT. The last two times we observed these conditions, share prices took off. There's no reason to believe that won't happen again, even in the face of a market-wide correction.
Our trade trigger here would be at $11.98, 0.50% above the most recent week's high ($11.92). If that price is encountered, MAT could easily become a "life raft" for bulls abandoning ship from the tech sector. During selloffs, investors will often look for hot stocks to shelter their portfolios from the carnage.
Over the next week or two, MAT could absolutely serve that purpose. Opportunistic traders who realize that could stand to rake in some very quick (and easy) gains in the process.