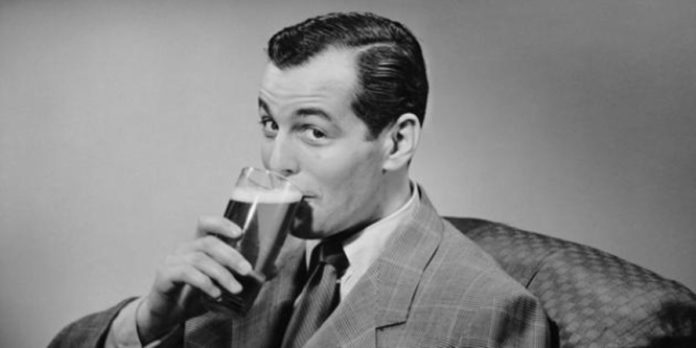 When the world goes to hell, people try to find ways to cope. Maybe that includes spending time with family, hitting the gym, or scarfing down "guilty pleasure" foods – something that contributed greatly to Dine Brands Global's (known for owning Applebee's) stellar 2018.
Or, if none of those options float your boat, you could start drinking heavily instead.
Which, incidentally, is exactly what Ambev SA (NYSE: ABEV) – the stock we're featuring today – is counting on. Founded in 1999 as a subsidiary of Anheuser-Busch InBev (NYSE: BUD), Ambev has quickly become one of the largest beer brewers in the world.
However, unlike BUD, ABEV is focused more on the South American market, offering brands like Antarctica, Brahma, and even Stella Artois in 14 countries. The company also serves as the largest PepsiCo (NASDAQ: PEP) bottler outside of the United States.
Pretty impressive for a company that's not even old enough to drink stateside.
Accolades aside, however, the last few years haven't necessarily been kind to ABEV. 2018 in particular was downright disastrous, as share prices plunged almost 40%.
Lackluster earnings coupled with international economic pressures ran ABEV ragged, and it really wasn't until May of this year that the company's stock got back on its feet. Share prices soared from there, hitting a yearly high in July before dropping like a rock in August.
But now, after all the up-and-down trading, ABEV appears to be on the march once again after setting a higher low.
In the weekly candlestick chart above, you can see that ABEV could be in the process of finally hitting its "stride". A higher low was just set a few weeks ago, and despite the recent gains, the stochastics are still coming in low.
The 50-week moving average is barely trending upwards, indicating that at least some semblance of a protracted uptrend could be on the horizon.
Best of all, the current weekly candlestick (that opened Monday) is trading above the last two candle body highs. Ideally, I'd like to see more, but due to how far off the closest red candlestick high is, I'm willing to relax my rules slightly.
Especially with the upper Bollinger Band (BB) so close by.
Odds are, if ABEV moves past the trade trigger (above the current week's high, at $4.69), it'll probably run right into resistance at the high from July thanks to the higher low from late August.
If that happens, one of two things could result – either a retracement back downwards or a breakout even higher.
And both scenarios, thankfully, would result in a profitable trade.
So, with ABEV quickly approaching its entry point, the South American brewer might be headed for a bull run over the next few months sooner than you'd think.
It's not a perfect looking stock by any means, but if share prices keep rising, it'll give investors who got in early a great reason to crack open a "cold one" down the road.